There's no doubting that regular golf coaching is the best way to improve your game. This is why we have developed our popular lesson packages - so that you can enjoy better golf whilst saving some money at the same time. If you want to play your best and see that handicap come tumbling down this year, take a look at our lesson packages below.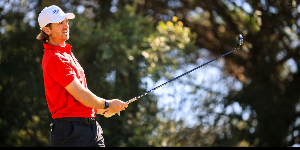 Performance Plan with Kevin
Kevin O'Connell - £500.00
Every plan begins with a physical/mobility screen which is designed to test different parts of your body for any limitations that may impact how you swing a golf club.
Speedstick sessions - These are designed to increase your swing speed over the duration of the performance plan, we take measurements at the start then you are given goals and drills to work on and we re-test your speeds at the end of the course to see the improvements.
60-minute lessons - Lessons ideally need to be every two weeks to get the best out of the course and to ensure steady progress, every lesson will be uploaded to the Skillest app where you can see the videos from each session alongside analysis of the session.
The plan includes: One mobility screen (45mins), 8x 60-minute lessons, 2x 30-minute speedstick sessions.
Book Now
Contact
---